Matti Pirinen, PhD, Statistics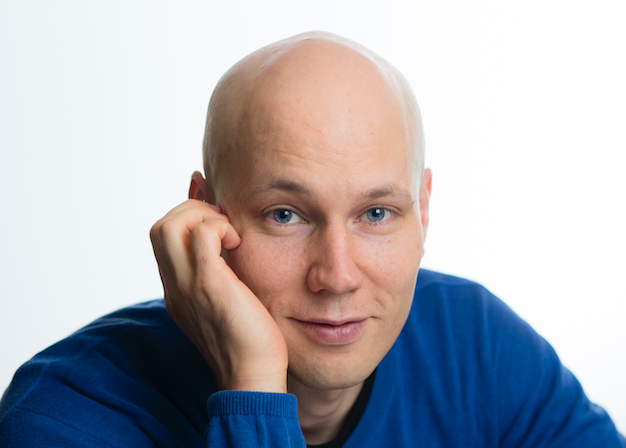 Associate Professor of Statistics
Department of Mathematics and Statistics &
Department of Public Health
University of Helsinki, Finland
Research Group Leader
Institute for Molecular Medicine Finland (FIMM)
University of Helsinki, Finland
Contact: matti.pirinen 'at' helsinki.fi
Ask for open PhD/postdoc positions and opportunities by email.
Teaching
I have a title of Docent in Statistics at the Faculty of Science, University of Helsinki, Finland.
Msc programme in Mathematics and Statistics, University of Helsinki
Msc programme in Life Science Informatics, University of Helsinki
Degree programme in Medicine and Dentistry, University of Helsinki
Supervision
PhD theses
Mathematically and statistically oriented students with interest in modern computational methods for high-dimensional problems, and/or students with interest in applications of computational methods in human genetics, be in touch by email.
Previously completed PhD theses that I have supervised are listed below.
Master's theses
Msc students interested in Msc theses in statistics in general, or statistical genetics / statistical population genetics in particular, be in touch by email.
Completed Msc theses that I have supervised at University of Helsinki or I have been advising on at Aalto University are listed below.
| Name | Year, University | Title |
| --- | --- | --- |
| Malmberg, Anni | 2020, UH | Visualizing the genetic population structure in Finland with principal component analysis and generative topographic mapping |
| Ottensmann, Linda | 2020, UH | Comparing the performance of the gene prioritization methods DEPICT and MAGMA on genome-wide association studies of schizophrenia using the Benchmarker framework |
| Mihaylova, Mihaela | 2019, Aalto | A Study of LDL aggregation and its correlation with the LDL lipidome and clinical data in bariatric surgery patients |
| Karell, Pauliina | 2018, UH | Robustin lineaarisen sekamallin soveltaminen DNA-metylaatiointensiteetin mallintamiseen |
| Hautakangas, Heidi | 2018, UH | LD Score regression for estimating and partitioning heritability of lipid levels in the Finnish population |
| Tuominen, Samuli | 2018, UH | Association between polygenic methylation scores and maternal phenotypes |
| Ruotsalainen, Sanni | 2017, UH | Univariate and multivariate statistical tests in genetic association studies |
| Lääperi, Mitja | 2015, UH | Linear mixed models for estimating heritability and testing genetic association in family data |
| Sandoval Zarate, America | 2015, UH | Discovering disease trajectories from the Finnish Hospital Discharge Register with the MCL algorithm |
| Kerminen, Sini | 2015, UH | Genetic population structure in Finland: an advantage of haplotype information over independent genetic markers |
History
Previous positions
Studies
Statistics (Statistical Genetics) at the University of Helsinki (2004-2009).
PhD thesis (Summary part) Bayesian inference for retrospective population genetics models using Markov chain Monte Carlo methods.
Supervised by Elja Arjas , Dario Gasbarra and Mikko J Sillanpää.
Mathematics (Mathematical Logic) at the University of Helsinki (1999-2003).
Master's thesis in Finnish (PDF):
On the cardinality of the set of equivalence classes of analytic and coanalytic equivalence relations in Polish spaces.
Supervised by Jouko Väänänen.
Contact: matti.pirinen'at'helsinki.fi
Updated: 7-Jan-2021