Adapting to changing envionments: role of phenotypic plasticity and past conditions
An important question today is which species will be able to adapt to the rapid environmental changes that humans are causing. To answer this question we need to determine which traits and species combinations are favoured in changing environments, in the short term and in the long term. Since present traits are the product of past conditions, an important step is to determine which ecological conditions favour the evolution of traits that make organisms able to cope with rapid changes, and which constraints restrict their evolution. Species can survive changing conditions in three main ways; they can 1) migrate to other habitats, 2) adjust through phenotypic plasticity, or 3) adapt through genetic changes (including evolution of phenotypic plasticity).
Adjustment to rapidly changing habitats often requires, as a primary response, plastic alterations of the phenotype, since genetic changes take time, depending on generation time. Phenotypic plasticity can then, as a secondary response, facilitate genetic adaptation by preventing individuals from suffering high fitness losses and giving populations additional time to genetically adapt to the changed conditions. Plasticity can also expose new phenotypes to selection and direct the course of subsequent adaptive evolution, transferring non-heritable environmentally induced variation to adaptive heritable variation.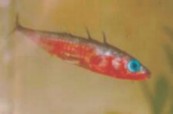 Could phenotypic plasticity facilitate adaptation?
The effect of phenotypic plasticity on population viability under environmental change depends on how the plastic alterations influence the fitness of individuals and, hence, how close to the new phenotypic optimum, or adaptive peak, the population is moved. Plasticity is favourable if it moves the population closer to the new optimum. If it places the population at the optimum, then stabilizing selection can follow and no genetic differentiation is expected. If plasticity results in changes in the right direction but the phenotypes are still displaced from the optimum, i.e. incomplete adaptive plasticity, then directional selection towards the optimum will follow. If plasticity moves the population further from the optimum, i.e. mal-adaptive plasticity, then the viability of the population decreases, which can increase the risk of extinction. This often happens when populations encounter conditions that differ substantially from what they have encountered in the past.
When plasticity does not result in a perfect match with the adaptive peak in the altered environment, directional selection can move the population towards the new peak through genetic change. Plasticity can then, as mentioned earlier, facilitate adaptation in two ways; by giving the population additional time to genetically adapt to the new conditions and by exposing new phenotypes to selection. However, a response to directional selection requires that standing variation in the right direction exists, that new beneficial mutations arise, or that gene flow provides the population with beneficial allele. Since human-induced changes usually are rapid, mutations may play a minor role and genetic adaptation may primarily rely on standing genetic variation and gene flow. However, anthropogenic disturbances often reduce genetic variation, such as fragmentation of habitats that reduces gene flow between populations and enhances genetic drift within populations. Genetic adaptation to rapid human-induced environmental changes can therefore be challenging and any facilitation, such as the addition of time through phenotypic flexibility, can have a major influence on success. If plasticity is mal-adaptive, then strong directional selection towards the new optimum will follow. Populations are often not able to respond to strong selection and may therefore go extinct.
Importance of past ecological conditions for present eco-genetic processes
Phenotypic plasticity is genetically determined and the response to different environmental conditions can be described with a reaction norm. Since plasticity is the product of past ecological and evolutionary processes, past processes determine the ability of populations to adjust to new conditions. The evolution of plasticity depends on its costs and benefits and on limitations such as the amount of genetic variation, the magnitude of gene flow, allometric relationships, environmental covariances, phylogenetic history and trade-offs between traits. Theoretical models predict that plasticity is favoured in heterogeneous or fluctuating environments and lost in stable environments, where directional selection results in genetically determined and canalized traits with a flat reaction norm, i.e. genetic assimilation. Reaction norms evolve through changes in the slope and intercept and empirical studies show that the evolution can be rapid. The factors that restrict the evolution of plasticity are, however, poorly known. Yet, to understand and predict eco-genetic processes in natural populations, particularly in a rapidly changing world, we need to clarify the mechanisms.
The aim of the research is to increase our knowledge of the feedback between ecological and evolutionary processes, and how eco-genetic processes, both in the past and in the present, influence adaptation to changing environments. The work focuses on:
The role of ecological conditions in the evolution of phenotypic plasticity in reproductive behaviours.
The importance of plasticity in reproductive behaviours in facilitating or hindering adaptation to environmental change.